Paintless Dent Repair Bowie MD
25+ Years Experience
Inexpensive to Repair
Better Resale Value
100% Customer Satisfaction GUARANTEED
We Fix Hail Damage
GET A FREE ESTIMATE
Call Us at (240) 628-7070
In Bowie Md, we repair your cars dents or dings using a process called "Paintless Dent Repair" or "PDR" or just "Dent Repair" as most people call it. Paintless Dent Repair is the process of removing dents or dings from your car or truck the same way that they happened, pushing them back out. Sound simple? Well it is and it isn't. It takes many years of experience to be able to work a dent out of a car. Trust us for all your Dent Repair Bowie Md needs.
Paintless Dent Repair Bowie MD
What makes living in Bowie so great? Annapolis has the beautiful water for sure, and Bowie is just a hop, skip and a jump away. Washington D.C too with all its night life and things to do. The beautiful area and high end job market means that there are nice cars in this area. Pulling up to that restuarant on the weekend after a long work week leaves little time to impress. Door dings and dents in your car just ruin a first impression on that first date, business meeting, or even showing off to your friends. For WHATEVER reason you want your car to look nice, Southern Md Paintless Dent Repair has got you covered.
Southern MD Dent Repair
Southern Md Dent Repair has been reconditioning cars for 12 years now. We specialize in smaller dents and dings that dont require the car being repainted, but we are also known for doing BIG DENTS, and its that ability and willingness to do larger dent repair that sets us apart from the competition.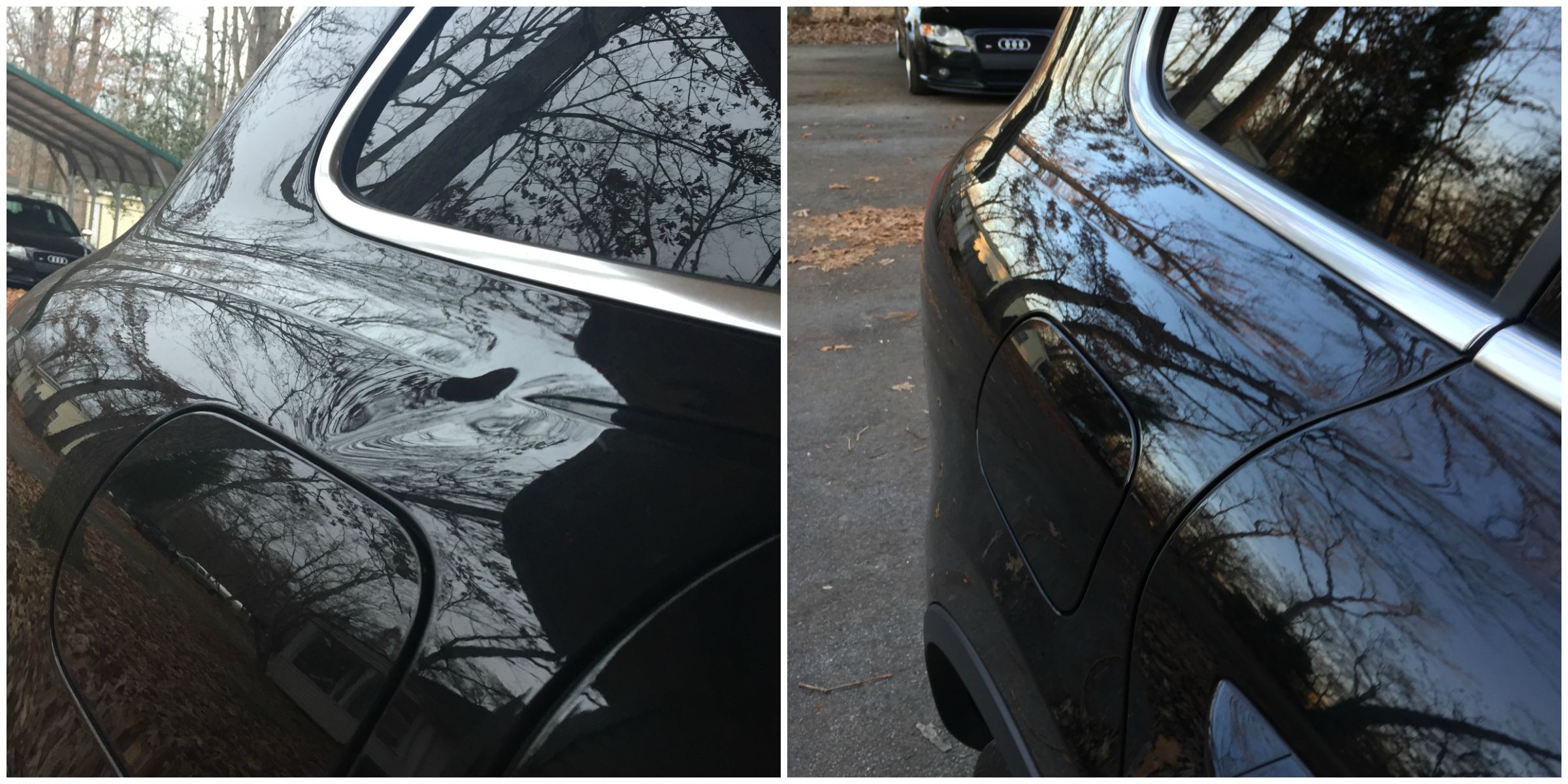 Bowie MD
The Bowie MD area is awesome, with many restaurants and things to do. It is truly a joy working in the Southern Md area. I have lived here all my life. Call and we will treat you with respect, do the best work we can for your car, and be honest upfront about what you can expect the car to look like when we're done.